Addiction Services
Damien House & Ramona House
These projects offer Crisis accommodation preventing rough sleeping for those experiencing addiction issues. They also offer detox programmes.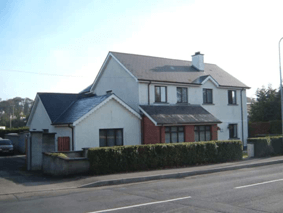 Ramona House, Omagh 
Damien House caters for 12 men while Ramona House has 8 beds suitable for men or women. All meals are provided; health professionals visit the projects daily; service user support is tailored to individuals needs.
"If it wasn't for Damien house I'd be dead"
"The staff support me and help me with my Mental Health and emotional needs. They are 100% professional and really care for me and help with any problems. I can't thank everybody in Damien House enough for all they do for me."
Service User
Damien House
"At Ramona House we respond to our residents' immediate needs while respecting everyone as an individual. We hope to help everyone we engage with to realise their full potential."
Frances
Manager, Ramona House